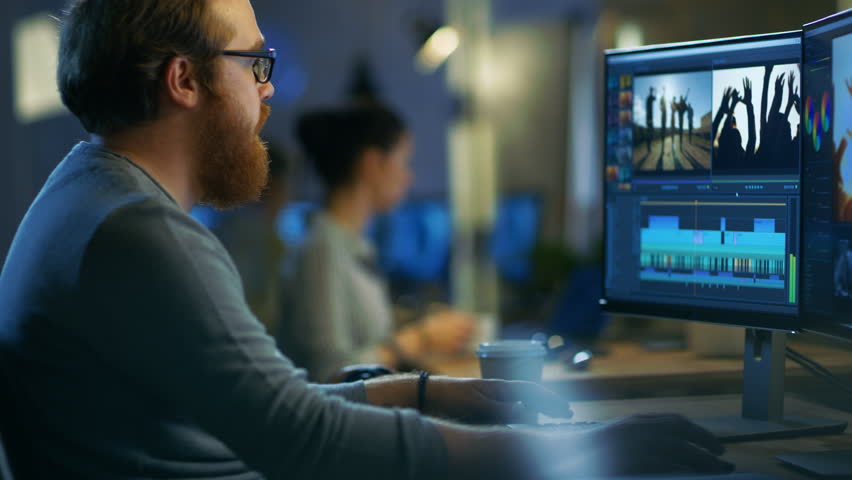 Video editing is gaining worldwide fame because of its extreme need as the marketing strategies have shifted themselves from photo content to video content. The competition is growing as well among the video editor professionals and production companies.
Keeping it all aside, even the employers or business owners sometimes get confused between whether they should consider hiring a video editor or to assign a task to already working employee who is not expert in editing a video. Although the job will be done in this excessively, the problem arises when that video content fails to make its position among its competitors.
Today, nearly anyone can edit videos. As the quality software has already made it so much easy for everyone to edit a video. There are a lot of frames, transitions, color settings, etc. are already available. However, when it comes to marketing your brand, you better give it a second thought.
This beginner software may be perfect, but they do not edit the minor details. They do not merge the color, arrange the sheets or apply custom settings on every frame of video.
Videos are the best instruments for the advancement of business endeavors and should be aligned with your business standards.
The following advantages explain why you will enjoy the experience when hiring a professional video editor.
Saves Time
A professional video editor can edit the video and provide you the final result in no time. They take much less time as they have a lot of practice and experience. While a beginner has to find the functions and see tutorials, a professional editor already knows everything about it and will not take time in such extra hustles.
Saves Money
Time is money. So, by saving time you have definitely saved yourself a lot of money by hiring an expert in video production.
Perfect Work
Professionals are known for doing the task perfectly. So, you do not have to worry about anything after you lend your work to them. If your task is something big, a marketing video for your brand is extremely important. Therefore, hiring a professional video editor is the only answer.
No Excuses
Excuses for delaying the task and making it all go slow will make your company lose its positioning. To secure a place for your business, it is very much essential to stay away from excuses. A professional never make an excuse. He or she completes the project in time and with quality.
Experience
Expert video editors have already worked with so many people and on so many projects that their mind already has a broad view. They will look at your project from a different angle and a different perspective. The chances are that a professional video editor knows all of the tricks to make your video better. They may know where to start a video and where to lead it.
Experienced professional video editors save your time yet they provide you with the best possible product which can compete with your competitor's marketing strategy.
Hiring a Professional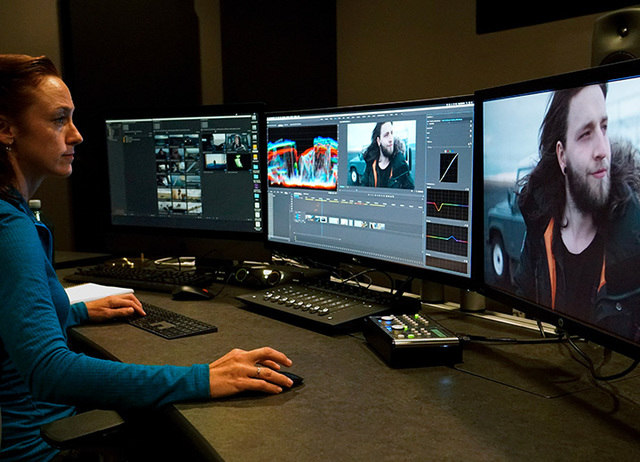 Hiring a professional video editor is not a huge task. All thanks to the 24/7 availability of the internet professionals can be found locally, regionally, and nationally. In fact, video editors can work on projects remotely now as well.
We recommend that you do ask them if they have worked on a similar project. As always, it is preferable to employ a person you already know or a person somebody refer to you. Hiring a trusted professional is better than hiring a person you don't know anything about.
Summary
There are many factors that go in to creating the perfect marketing video. Having an intelligent script, skillful camera and audio work, and seasoned producing and directing are crucial aspects to making a marketing video successful.  But perhaps the most important piece, the place where all of this comes together to form a coherent story is during the editing process.
The other side to editing also needs attention which is that the work should be considered an art form. When combining the technical knowledge and skill with creativity and craftsmanship, the choices editors make can affect the overall tone of the piece and what emotions they want to evoke, create rhythm and timing, and transform the raw material into a cohesive final product.
If you have any questions about video editing, please contact Logos Media today.
To learn more about our Video Subscription services at Logos Media, please click here now!