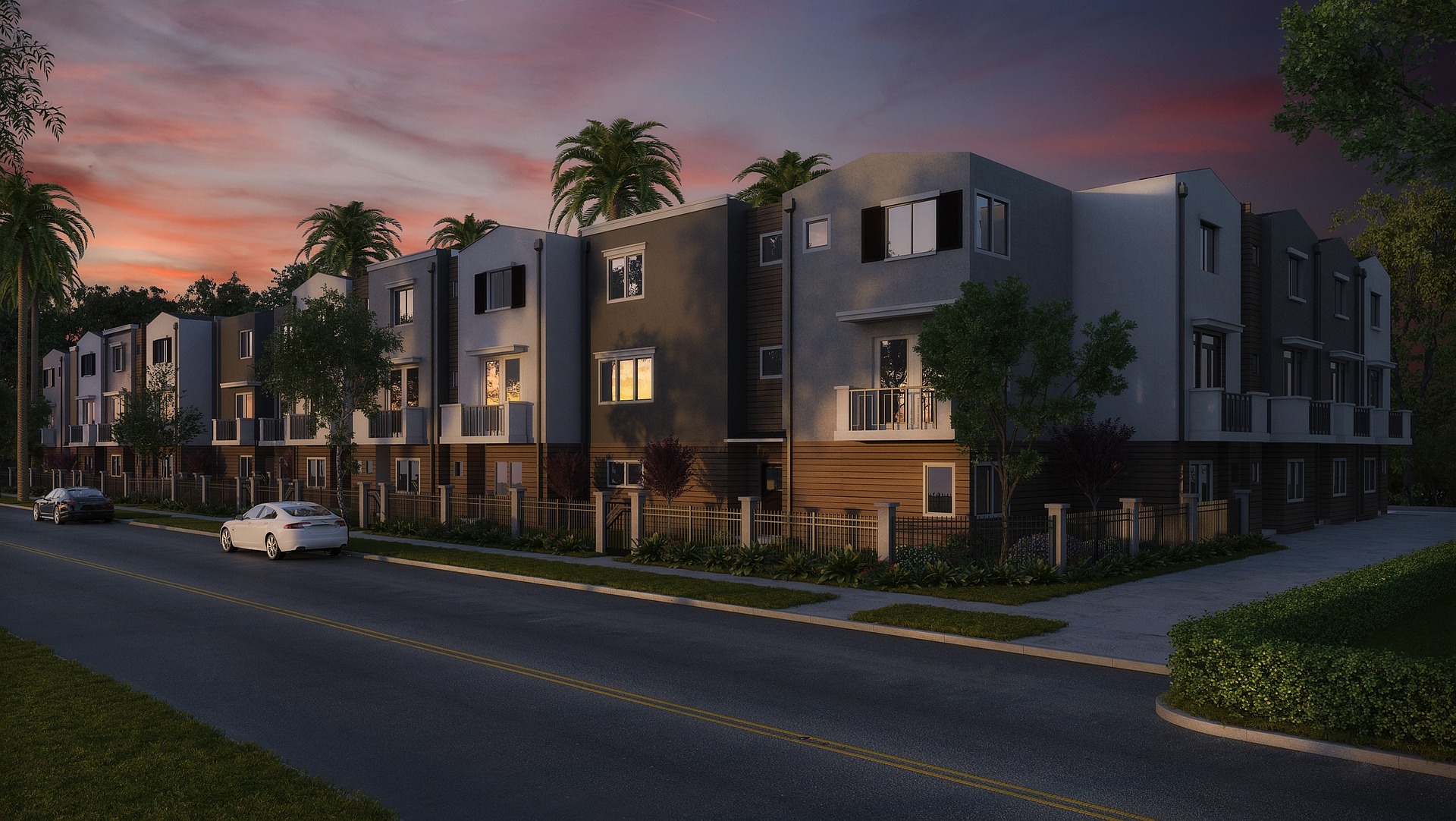 What is the best ROI for marketing real estate developments?
Real estate videos are highly specific projects that can have a huge impact on the targeted audience. Here are the must-take steps to creating the best real estate videos that actually sell a property and achieve the highest ROI for master-planned real estate developments.
Real estate is a visual medium, so photos and video are crucial to sales. This includes everything from home sales, commercial, luxury office space, or extravagant vacation rentals. Pictures are crucial to websites that showcase homes for sale, hotels, lots, homesites, and even places listed on sites like Airbnb. But often, real estate developers and their sales teams find themselves needing to showcase properties in bigger ways.
This is where real estate video has seen huge growth and produces the maximum amount of lead generation, and subsequently, allowing for easier conversions for a minimal investment.
There are three basic rules of real estate video production and the three main types of real estate videos. You should have a solid understanding of what it takes to make a must-see real estate video that really impresses your potential buyers.
The Basic Rules of Real Estate Video Production
For a master planned real estate property community, aim to keep the final video under three minutes. Don't waste a buyer's time, as many are just flying through development listings (sometimes around the world) until they find something that catches their attention. The video can be longer if the property includes multiple facilities or amenities to enhance the potential buyer's lifestyle. Either way, a high-quality video still should not go over eight minutes. A real estate video that has a length of over 10 minutes is a waste of time and investment.
Be sure to only highlight key features and amenities. It's always easier to put the type of fixtures in the description than it is to show them in the video. You can even include quality voiceovers that speak about some of the smaller details like the floors and windows. The proper tone and background music may increase the effectiveness of the video overall.
Another sales-oriented factor in shooting video with the most impact is to shoot angles as wide as often as possible. Close up shots of decor and furniture are not helpful, as those things don't come with the property. Viewers should be able to see the entire room and imagine their own belongings inside. Give a feel for space, not the material items already inside. Shoot with drones or by air when properties are larger or offer golf and community areas as this will demonstrate the landscape.
Three Main Types of Real Estate Videos
There are essentially three different types of real estate videos which really tie into the property value. The more expensive the real estate, the more luxurious the video should be. Standard real estate videos with use either a slide show or virtual tour, where high-end homes and vistas will often use a documentary–style approach.
Needless to say, any real estate video should accomplish two main goals. It should showcase the properties for sale in addition to the lifestyle choice, which should in turn help sell it quickly.  It should also create a call-to-action to send potential buyers to the real estate sales teams. The call-to-action can be as simple as listing the real estate agents or management team at the end of the video or throughout the video on lower thirds.
1.  Slide Show
The slide show is the easiest and most popular style of real estate video. In fact, a majority of these videos only use photographs. Since they are so simple, you'll need to produce a slide show real estate videos that really stands out amongst the competition such as adding motion graphics to make the video pop.
2.  Virtual Tour
The virtual tour showcases an entire home, room by room. This can be done with photographs and/or video. It can also be done in 360 degrees, which allows buyers to experience the model home themselves. The virtual tour can also incorporate features outside of the property within the master planned community as a secondary virtual tour video.
A virtual tour-style video should end with a second call-to-action to visit the website and lists the contact information for the development. All of this is done in under three minutes. It's an excellent example of what a real estate virtual video should be, at the minimum. Virtual tours are really the best type of real estate video in terms of return on investment. The negative about virtual tours are they may not reflect the quality of a high-end home or development in full panoramic color, sound, and all of the amenities'.
3.  Documentary or "Testimonial"
The documentary-style real estate video is best for luxury master-planned properties and is also known as the "testimonial" video. This style does not really work for smaller homes, because it requires you to film a lot of material. The overall cost of production is higher but these videos are the most popular and likely to go viral.
A documentary video can go over three minutes when the property has so much to offer and showcase that the length is justified. There is more range to work with such as shots of wide interiors, close-up shots of the beautiful finishing in a model home, and tons of great footage of nearby beaches, golf courses, amenities, and retail outlets.A documentary can also include homeowners providing "testimonial" videos which help the property sell itself with the faces and words of current residents.
The reason the documentary approach is the preference for master-planned communities is the larger budget to sell numerous homes, possible hotel sites, or commercial. However, the initial video investment will literally last for years so easily accommodating and the best bang for the buck!